Your clinical trials rely on randomization and trial supply management (RTSM) software to manage drug supply and dispensing. You need to validate your RTSM clinical trial data with confidence, but it takes unique testing resources and expertise you may not have in house.
Trust Poxy Clinical for the industry's highest quality UAT services.
Our customized user acceptance testing services provide the assurance you need to move forward on your clinical trials, avoiding costly errors that can jeopardize outcomes and timelines. As the only company that specializes in IRT user acceptance testing services globally, we're the right partner to optimize your clinical trial success and support your journey to commercializing vital therapeutics.
Why leading clinical trial sponsors choose Poxy Clinical:
We've done it right, hundreds of times.
The Poxy Clinical team has successfully validated and led hundreds of studies supported by RTSM software, always with urgency and agility. You won't find a more experienced validation partner to entrust for this vital step in the process.
We know IRT.
We bring unrivaled IRT knowledge and expertise to your validation project, along with a cross-functional approach that focuses on the highest risk areas. Our third-party objectivity fosters collaboration and eliminates conflicts of interest.
We've supported the full range of studies.
Our team is experienced in complex study designs for countless therapeutic areas​, including oncology, across phases 1 through 3. We've supported trials for small molecule drugs, monoclonal antibodies (mAbs) and other biologics, and vaccines.
We're the highest quality UAT provider.
The Poxy Clinical team applies the highest quality validation standards and industry best practices to ensure consistent, reliable results and an exceptional testing experience.
We help you get to market faster.
Our streamlined approach and rigorous methodology free your team from the burdens of UAT management. They can focus more time on their studies, so you can complete your clinical trials faster and get to market ahead of your competition.
We're flexible.
Whatever the size of your organization or the scope of your resources, Poxy Clinical can customize a RTSM user acceptance testing engagement to fit your needs.
A proven methodology, for results you can count on.
Companies that conduct and sponsor clinical trials trust Poxy Clinical to manage every aspect of the UAT process, ensuring a smooth and successful testing experience. From UAT planning, to test script development, testing execution, and results approval, our experienced team has you covered every step of the way—right through an inspection-ready report.
It's the most reliable way to validate that your RTSM is fit for purpose.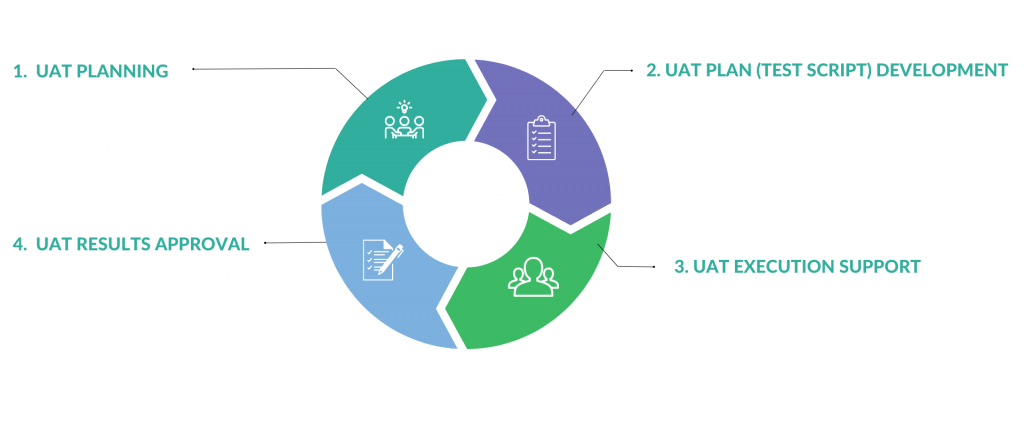 After we encountered an MHRA finding from a past UAT, we decided to approach UAT more seriously. We were challenged with a geographically spread team. After a few UATs with Poxy Clinical, we had a very positive experience which carried over to company-wide process improvement opportunities.

Poxy Clinical has been an immense help to me and the study team. Their expertise, organizational skills, and support gave me confidence that our RTSM was set-up correctly to provide treatment to our study subjects in the U.S. and internationally. I could not have done it on my own, and am so grateful for Poxy Clinical!

The UAT processes were set up very nicely and much better than prior experiences I have had elsewhere. I appreciate Poxy's test cases and organization. It made UAT much more streamlined and easier!

Poxy Clinical demonstrated our RTSM knowledge, and made our coordination efforts easier. They fully managed the issues log and their ability to support test case and system-related issues helped streamline the process for us.

UAT data setup varies from Sponsor to Sponsor, which can be challenging for us. Often data requirements are not communicated upfront. Working with Poxy Clinical made this process painless, and they provided adequate lead time, which enabled complete UAT preparation early, which made our Sponsor very happy.

The Poxy Clinical team has a very clear understanding of IRT systems as well as quality/validation best practices. Their help was instrumental in helping us make sure the IRT UAT for my study went smoothly. It would be a pleasure to work with Poxy Clinical again!